Facebook password hacking. Enter the Facebook account login that you want us to hack.

You need to register here to get access to all services! How to Hack a Facebook Password? Follow the easy steps below to hack Facebook passwords from our website. First. It is not possible to hack every Facebook account cause some profiles are well protected. Therefore, we do not guarantee that we can hack 1.

Password hacking software free download to hack Facebook Google Yahoo Gmail Live.com MSN Bing hotmail youtube Blogspot Baidu qq.com twitter youku wordpress sohu. I want to hack Facebook! Click the 'Hack now' button to start hacking your target's Facebook account without downloading anything or doing surveys.

Facebook profiles; however, 9. Second. You need to find the exact Facebook profile that you would like us to hack.

How to Hack Facebook account you ask? To help you with this is, there is simple web-based Facebook hacker software. And of course, feel free to use it!
How to Hack a Facebook Password? Follow the easy steps below to hack Facebook passwords from our website. First.
Forgot Facebook Password? Get to know how to hack your Facebook password legally with the best Facebook Password Cracker introduced in this article.
Hack facebook account online using our web facebook hacker. Completly free, no download required.
Unofficial:Facebook Hack Online For Free. 80,607 likes · 3,121 talking about this. http:// Hack A Facebook Password For Free Enter id.
Create Strong Facebook Password The best way to prevent your facebook account from being hacked is to use strong and unique password. Here you.

There're two ways - search by ID (profile's number) or search by username. After you identify what account you would like us to hack, you can place a hacking order and our hacking team will start their job. Third. You can get the hacked Facebook password that you requested only after we receive your payment. We offer several different payment options and you can choose the one you prefer. Note: when the hacking status reads "password ready!" it means that the Facebook password was hacked successfully, and was double checked by the hackers team.

That account cannot be hacked until the hacking status reads "password ready."Finally. Now that you have the Facebook password, what should you do next? Our hacking team disables all. Facebook profile, so the owner will not be informed that somebody.

However, do not be too reckless! It is not hard for the. Facebook profile owner to notice that something weird is going on if and when you begin to change any. Do not read the unread messages on the account, remove any followers, or send your own. The owner will easily recognize that the Facebook password has been hacked and will change the.

In addition, once a password is hacked, it is very hard to hack it again. The user usually establishes a more. It is much more difficult to hack a Facebook password a second time, so be careful when. Choose a preferred plan: unlimited access to Facebook hacking services for 1 year. Hack Multiple Accounts. Hack Unlimited Passwords. Money Back Guarantee.

Hacking FB Password Online. 110,020 likes · 221 talking about this. Hack Any Facebook Password Online For Free at http://www.onlinepasswordhacker.com/. A friend recommended me to use this site to hack Facebook password, I did not believe you could do the job at first place but now I do. You can really hack Facebook.

Phone, Email, Live Chat support.
Powered by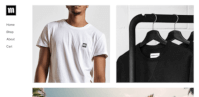 Create your own unique website with customizable templates.